Fiction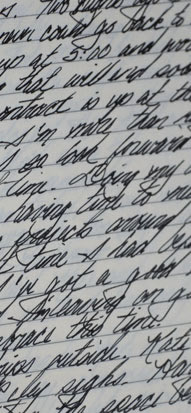 Missing Pieces, my first and only completed novel, deals with the long-term impact of a father's unexplained disappearance.
Rapid Cycle is a novel-in-progress about a family struggling with a child's mental illness.
Trip Sheet is a collection of stories about my experiences as one of the first women cab drivers in Ann Arbor, Michigan.
"Repo Mama." When Nancy's children take her car away and put her in an assisted living facility, she hatches a plan to escape her confines and travel nearly a thousand miles to retrieve her beloved Lexus.